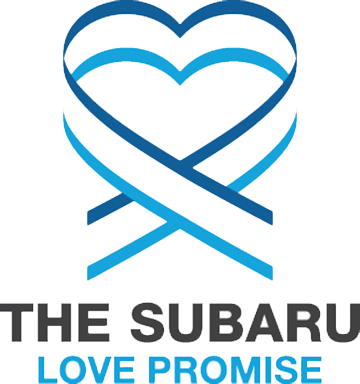 What is the Subaru Love Promise?
Subaru and our retailers believe in making the world a better place and the Subaru Love Promise is our vision of respecting all people. This is our commitment to show love and respect to our customers and to work to make a positive impact in the world.
How is Janesville Subaru dedicated locally to the Love Promise?
Our Love Promise can be seen in various partnerships with local charities and non-profits. We're grateful for the opportunity, not only to be a part of our community, but to serve it as well.
Rock County Humane Society, Pattys Paws
Janesville School District
Mercy Health System, Dean / St. Marys Health System, UW Health System
Love Promise Stories from Janesville Subaru
Subaru and Janesville Subaru believe in making a positive impact on the communities in which we live and work. We uphold that belief through our Love Promise Community Commitment. Every month, we select inspiring stories from customers and partners from around our area who strive to support our collective commitment and feature them here
Subaru Loves Pets - Humane Society of Southern WI - Kaitie S
Thank you, Janesville Subaru, for all of your support to the Humane Society of Southern Wisconsin each year! We simply could not save the lives of the 5,000 pets that come through our doors every year without your support. The monetary support of Janesville Subaru is incredibly generous, and the generosity does not stop there! The Team at Janesville Subaru is always checking in with us, promoting adoption, and supporting us in ways beyond the dollars and cents of it all. Many of their team members have adopted from HSSW and continue to check in to keep adding to their families. Recently, we partnered together to put on an adoption event that allowed each pet adopted that day to go home with a free collar and identification tag. This means those pets went home again and will stay home again. One of those pets was Pumpkin Spice. Pumpkin Spice was displaced by Hurricane Ida and needed a second chance. That's when we stepped in. Pumpkin Spice and ten of her friends flew to Wisconsin and were picked up at the airport by our team. Because of the support of Janesville Subaru, we were able to give Pumpkin Spice the second chance she needed, help her go home again, and help her stay home.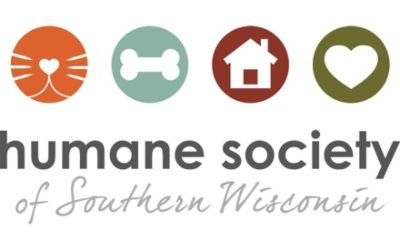 ---
Thank you for Helping Pets go Home Again! - Kaitie S
Thank you Janesville Subaru for all of your support to the Humane Society of Southern Wisconsin each year! We simply could not save the lives of the 5,000 pets that come through our doors every year without your support. The monetary support of Janesville Subaru is incredibly generous, and the generosity does not stop there! This past October, we were able to partner with Janesville Subaru to throw an adoption event to help our pets find their forever homes. This event helped us to find home for over 15 pets in a matter of hours! One of those pets was Maggie. Maggie had been in and out of our shelter periodically since 2016. During her most recent visit to our facility, we were unable to connect with her owners, so we began searching for a new family for Maggie. One that would love her not only in spite of her quirks, but because of them! Because of our partnership with Janesville Subaru, we were able to do just that. Maggie is now resting easy in her forever home enjoying all that life has to offer her.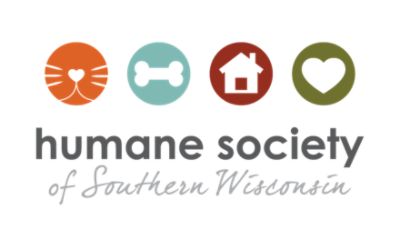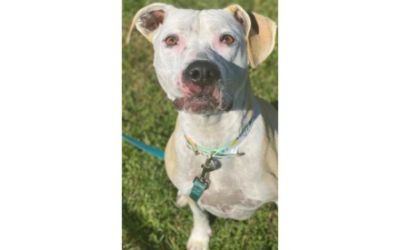 ---
Janesville Subaru Delivers Hope to Cancer Patients - Karen R
The Wisconsin Chapter of the Leukemia & Lymphoma Society and Janesville Subaru had the privilege of delivering Blankets of Hope and inspirational messages to Mercy Health Center on Tuesday, July 9, 2019. The nurses and navigators were thrilled to have the program and were excited to distribute blankets to the patients. One nurse said, "It is amazing how much something as simple as a blanket can mean to a person in treatment. I am thrilled to be able to offer my patients something special to remind them that they are not alone." We are truly grateful for Janesville Subaru's continued partnership and support of the Wisconsin cancer community.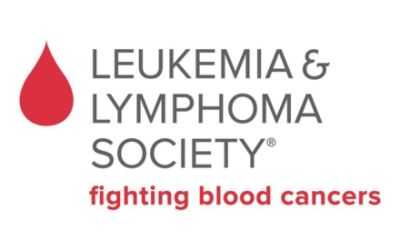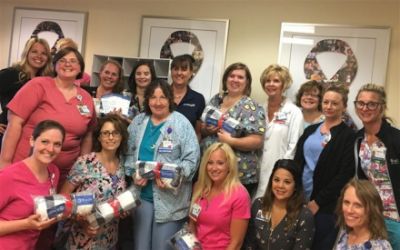 ---
Thanks from Humane Society of Southern Wisconsin! - DeShawn C
Thank you to Janesville Subaru for providing vital support to the Humane Society of Southern Wisconsin for the last 5 years. We couldn't be more thrilled to be their non-profit partner, as the results have been incredible! Annual donations have grown tremendously each year, from approximately 3,000 to 5,000, to 9,600 to more than 17,400 this year! The remarkable support of Janesville Subaru doesn't stop there. General Manager, Jesse Sullivan, and Janesville Subaru Rockstar, Deana Burghardt Watry, have championed Humane Society of Southern Wisconsin events that include adoption events and our first ever public Spay Day event this past fall. We're beyond thankful for Janesville Subaru's incredible generous support and for being such a wonderful friend to the Humane Society of Southern Wisconsin. We couldn't do what we do without you!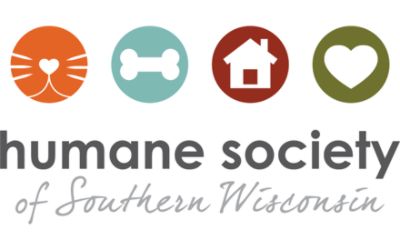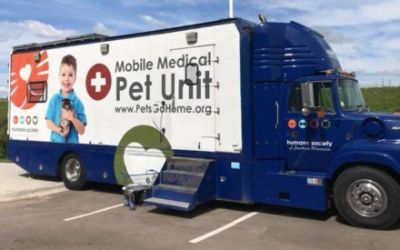 ---
Janesville Subaru Loves to Care! - Katie K
The Leukemia & Lymphoma Society had the opportunity to partner with Janesville Subaru at Mercy health Hospital for the Subaru Loves to Care program—a program committed to improving the world and lives of its people. This is the third consecutive year that Mercy patients have been treated to gifts from Subaru. Mercy's healthcare providers expressed their gratitude for the gifts, remarking that each year, the patients are beyond grateful for the high-quality gifts, and the messages of support they receive from community members! We are so fortunate to work with a team that spreads love, hope, and warmth all while making an impact in the community. A huge thanks to our friends at Janesville Subaru for making this visit possible!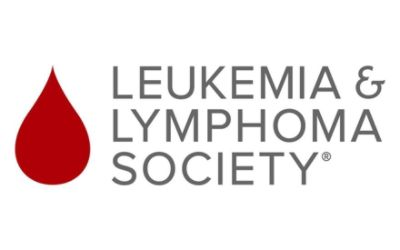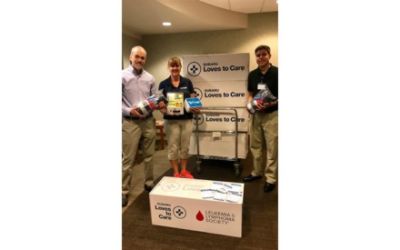 ---
Subaru Love Science Literature - Craig F
A generous donation of 150 science trade books will help the students of Edison Middle School make real world connections in science classes. Developing critical thinkers and good content readers are two very important goals for our science department and these books will assist with both. Thank you Subaru of Janesville for this investment in the future of our community.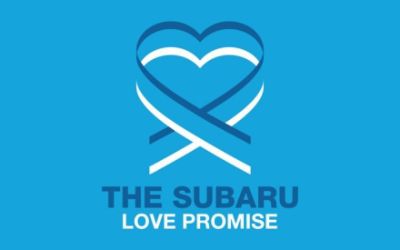 ---
Subaru cares and i love it. - Ben R
I have no complaints about Subaru! Since the day I have bought my first Subaru I've been in love. Our Subaru dealership is new in our town. They broke off of another chain dealer. I was hesitant about going to a Subaru dealer where none of the employees loved subaru as much as their customers. I used to travel a hour away to go to Madison Wisconsin where they have highly reputable dealers. Since then I've been giving our local dealer a chance and I'm very happy that they treat me the same no matter what subaru I bring. I feel as I'm a valued customer when I go there and it makes me feel better and the staff at the janesville dealership are awesome and helpful
---
Subaru of Janesville LOVES to care! - Naomi G
The Leukemia & Lymphoma Society is honored to partner with Subaru of Janesville for the month of June to bring hope and warmth to local cancer patients at Mercy Health Cancer Center. Mercy went out of their way to personally deliver blankets to cancer patients the morning of the delivery. The staff and patients are LOVING the blankets, craft kits and inspirational messages. Thank you for delivering Love To Care Packages to cancer patients in Janesville!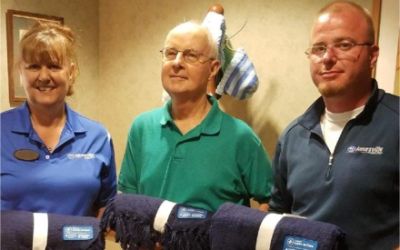 ---
Janesville Subaru - Lending a Paw for Pups! - Jeff H
Home for The Holidays! Home for the Holidays! You won't regret watching this heartwarming video of the journey 37 puppies took on Saturday to get to Wisconsin in order to find forever homes just in time for the holidays. Then share this video so that others can learn more about our mission to help homeless dogs from Houston. It was truly a holiday miracle for these pups!On Saturday, December 10th, Hank's Flights flew 37 puppies from Houston to Janesville, Wisconsin. Houston K-911 and Paddy's Paws worked together to save these pups and find them forever homes. Janesville Subaru provided us with a transport vehicles to then drive the pups to Fort Atkinson. We are grateful to have been able to work with these amazing organizations to bring these puppies home for the holidays.
---